Welcome
to Nashville Commercial Fence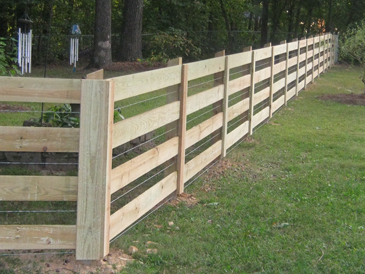 Nashville Commercial Fence is located in Nashville and we serve the entire Southeast region with expert craftsmanship, combined with state of the art materials, and the best warranties in the industry.
We install all types of fence in Residential, Commercial and Industrial grades and are committed to quality and giving you the best value in the market today.
For over thirty years we've been a leader in the national fence industry with a long list of significant projects and satisfied customers.
We are Licensed, Insured and affiliated with the American Fence Association.
Products:
Ornamental Aluminum Fence
Custom Wood Fence
Ornamental Steel Fence
Access Control Systems
PVC/Vinyl Fence
Chainlink Fence
Estate Gates
Interior Enclosures
Bollards Fixed or Pop-up
Expanded Metal Fence
Anti Crash Barriers
K Rated Cable Fence
General Repairs
Call for a free estimate (615) 833-3725.